 The finest selection
of beers and ciders on tap
in south Snohomish County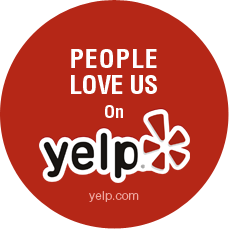 "5 stars isn't enough" — Yelp reviewer The finest selection
of beers and ciders on tap
in south Snohomish County
Our food
Not many pubs make grub like we do. Plenty of delectable options for everyone. Some of our favorites include the baked spaghetti, the tacos, and the nachos. And the pizza. And the burgers. What we're saying is we think you'll like the food.
And sure, we have Taco Tuesday, with killer deals on, um, tacos. But did you know we also have Cheeseburger Monday? We have this days thing worked out! Wednesday is a Baked Spaghetti special. Thursday is our Dog Day.

"If you are going to eat, be hungry. Portions are HUGE. My wife and I have eaten there multiple times, never disappointed."
— Yelp reviewer
Our beers & ciders
If you want beers and ciders that'll please everyone in your crew, we have them. We've probably got that strange brew you heard a guy talk about once. We rotate our taps so much we're dizzy! But we've got all your standards here too. We love good beer and cider. And of course, we have a full bar. But whatever your drink, it's gonna come to you in a cold glass. And fresh. Always cold and fresh.
And YES we will fill your growler. We even have some of our own, if you forgot yours.
Click below to see our regular taps.

"Excellent Draft beer selection…"
— Yelp reviewer
Our bar
One word describes the Bulldog: Warm. Beautiful hardwood touches throughout well-lit rooms. Every chair has a view of one or two big screens featuring the game you want to see and the other one you're just kind of interested in. Feel free to ask to get YOUR game on. Our staff wants to make sure you're taken care of.
Or get your game on in a different way in our upstairs bar. Challenge your friend to a game of pool, darts, or Skee Ball. We also rent out that space for parties. Click below to find out more.

"Nicely lit with warm wood – the bar itself is very welcoming. Booths line the walls, with a U shaped bar & a few tables. LOTS of TVs and there is a good view of the game from any seat."
— Yelp reviewer
Bulldog Saloon
19920 WA-99, Lynnwood, WA 98036